Al Nayzak hosts Swiss Minister of Economic Affairs and State Secretary for Education at the Science and Technology House
As Part of an Official Swiss Visit to Palestine
Al Nayzak hosts Swiss Minister of Economic Affairs and State Secretary for Education at the Science and Technology House
Ramallah - Birzeit: Al Nayzak's founder and Chairman Eng Aref Husseini welcomed today his Excellency Mr. Schneider Amman, Minister of Economic Affairs, Education and Research and his Excellency Dr Mauro Dell'Ambrogio State Secretary for Education and Research along with Scientific, academic and diplomatic delegation at the Science and Technology House in Birzeit, to learn more about Al Nayzak and to address potential collaboration in innovation and education in Palestine.
In his speech, Federal Councilor Mr. Johann Schneider Aman highlighted the importance of exchange of expertise and support of innovation through investment towards building economies. Mr. Schneider Aman further emphasized the need of investment in physical spaces that foster innovation like those developed by Al Nayzak for Palestinian students.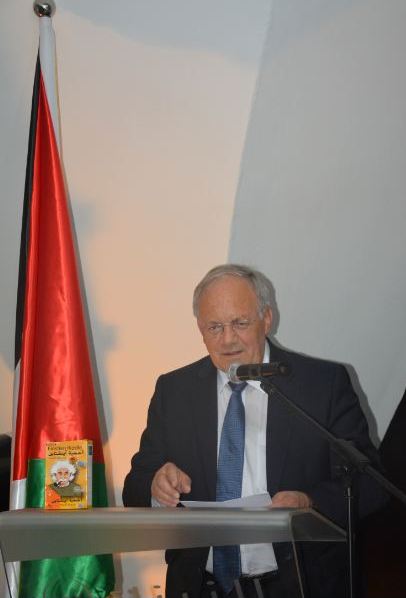 Eng. Husseini welcomed the delegation and thanked it for its visit, which is considered a certificate of Al Nayzak role in supporting Palestinian Innovation, education and entrepreneurship. Eng. Husseini presented Al Nayzak's model in fostering innovation through the investment in education and scientific research and employing it in creating and developing innovative ideas that contribute to economic and social development. Eng. Husseini emphasized on the importance of investment in educational and entrepreneurial sectors, especially in East Jerusalem, through building infrastructure and the ecosystem and through investing in capacities and skills.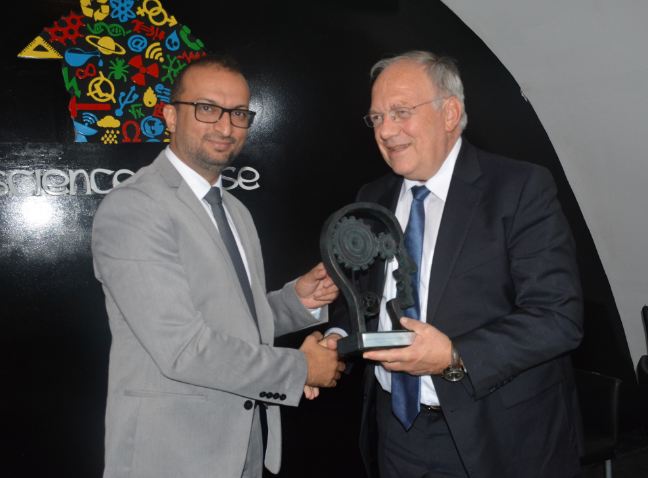 Eng. Husseini praised the Swiss institutions for their role in educational development and investment in scientific research, ad highlighted the need for building bridges between Switzerland and Palestine to exchange knowledge and expertise, and to learn from the Successful Swiss model.
The visit included a tour at the Science and Technology House, the first Scientific Museum in Palestine, where the delegation interacted with scientific exhibits and Al Nayzak students showcased robots that they have developed using sophisticated technologies.