Al Nayzak Welcomes Back its Palestinian Delegation to NASA and Air and Space Museum
Washington – Ramallah:- For the fourth consecutive year, Al Nayzak for Supportive Education and Scientific Innovation concludes the activities of it Palestinian delegation to the United States after 10 days of exploration and innovation.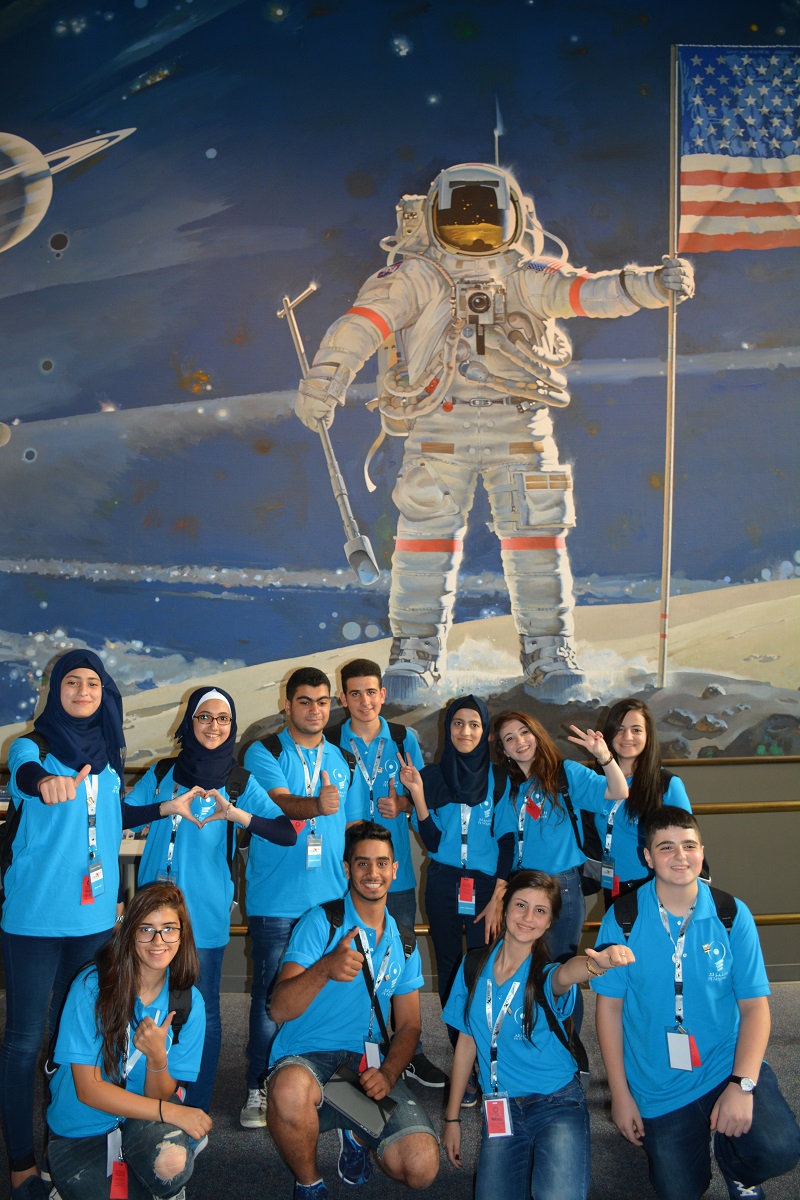 This delegation comes to honor the 11 winners of Scientific and Technological Entrepreneurship Program STEP2016 which was launched with funding by the U.S Consulate General in Jerusalem and in partnership with the Higher Council for Innovation and Excellence, the Smithsonian Institute, NASA, and Maryland University. The program aims to support innovation students' projects in the fields of applied sciences, engineering and technology.
The Palestinian Science and Technology Entrepreneurship Program (S.T.E.P.) 2016 was launched through a series of introductory workshops earlier in January 2015. After more than 9,000 students from 195 schools attended workshops, the number of applicants for the program reached 785 students with 785 projects from nine governorates. The application process was followed by a period of training and technical support, as well as several local competitions to select qualified participants for the national exhibition and competition. Out of 191 students who participated in local competitions, 53 innovative projects qualified to participate in the national exhibition and competition. The participating projects went through an assessment process based on international standards of evaluation for innovative scientific and technological projects.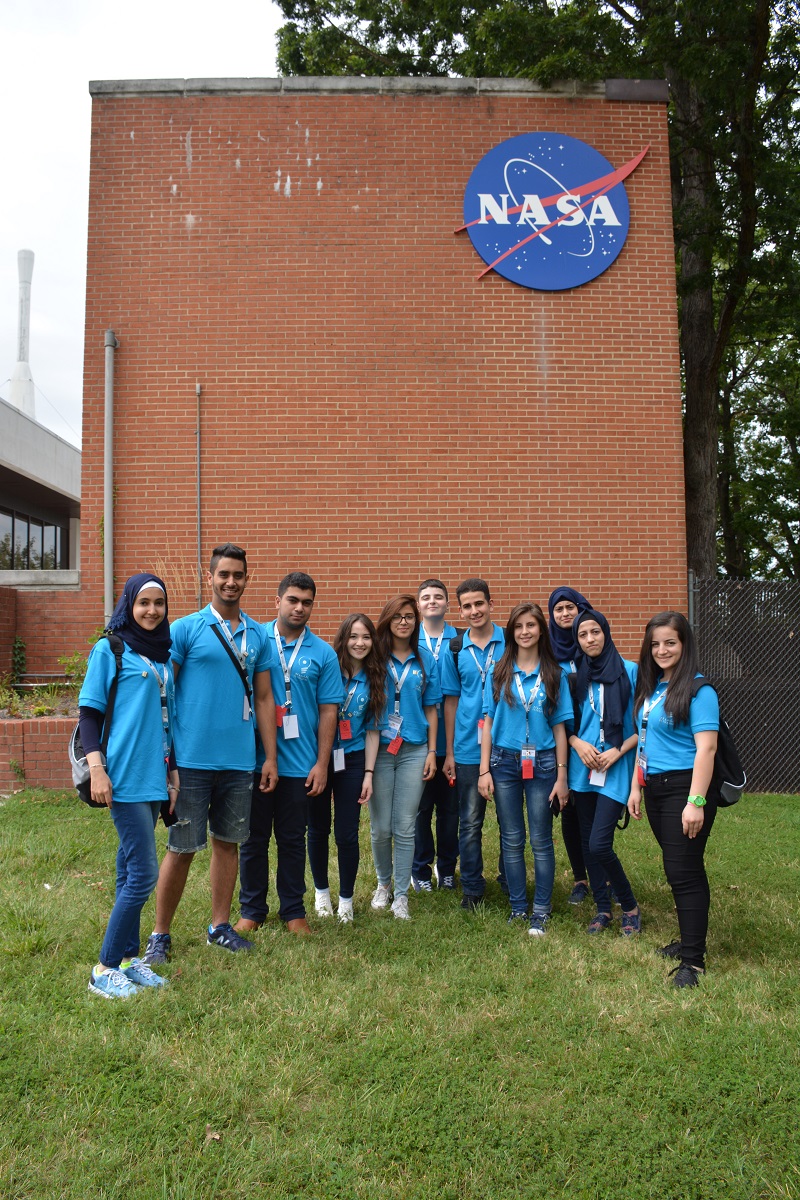 11 winning students from the West Bank, Gaza and Jerusalem headed to Washington DC to participate in a training program with the Smithsonian's Air and Space Museum where the students showcased their winning projects in front of hundreds of museum visitors who were amazed by the projects. The delegation explored the museum and participated in interactive activities and experiments; they also met professional figures from the field of space science, and participated in lectures around space technologies.
The students visited NASA's Goddard Center and learned about the latest technologies in building space shuttles and the techniques behind building James Webb Telescope which will be launched in 2020 and is considered to be the largest telescope with highest quality and resolution that will allow humankind to further explore space.
The program also included visits to a number of universities including Maryland University where students visited robotics lab and space labs. The students visited Georgetown University and learned about admissions procedures.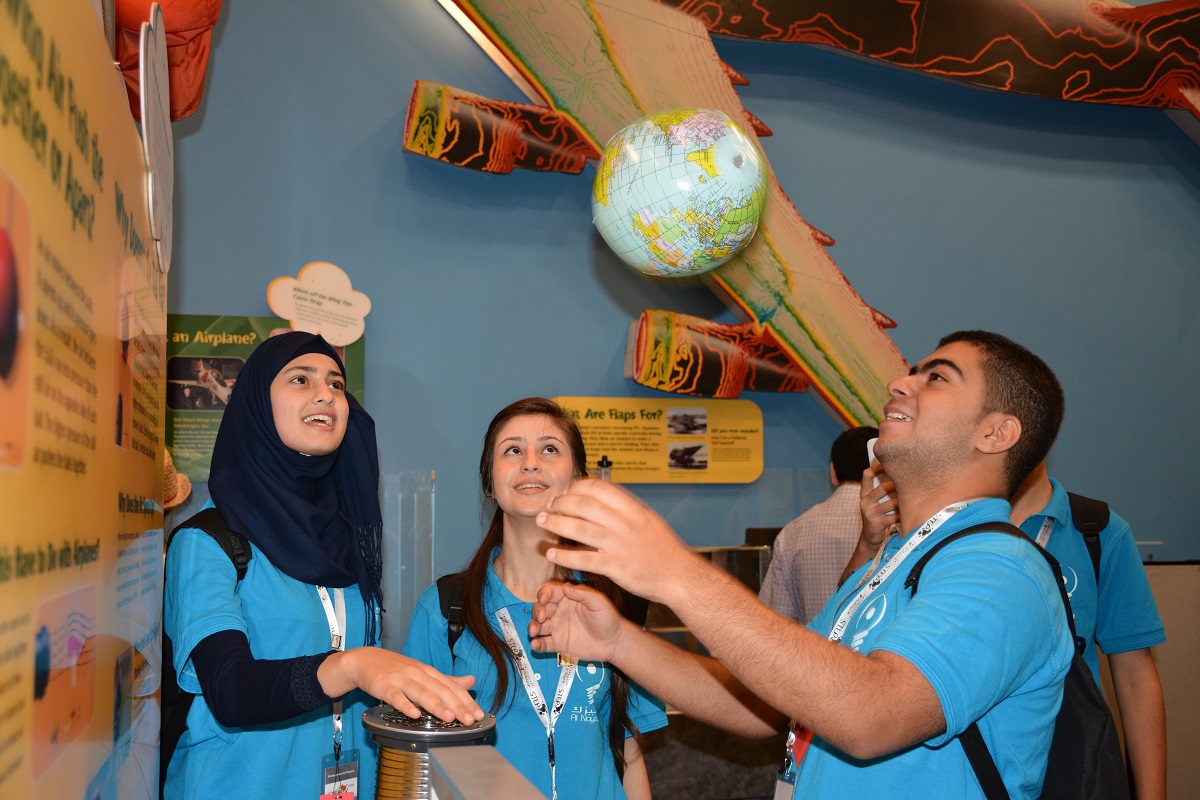 In addition, the delegation visited the Smithsonian Environmental Research Center SERC and learned about environmental research through experimental activities in specialized laboratories and in the jungle.
Eng Shirin Husseini, Head of Programs and Operations Department, has emphasized the importance of this journey and its role in providing students with augmented learning and widened horizons that would shape their personal and professional lives.
For more information, please contact Sarah Kuhail, Public Relations Officer at
or 0597920997