Al Nayzak Delegates its First Student to the United States through its Innovation Fund
Ramallah:- Al Nayzak for Supportive Education and Scientific Innovation delegates the first of its students to start her higher education in The University of Rochester upon its strategic partnership with Leonard Education Organization (LEO). Al Nayzak works to build its students' capacities and delegate its distinguished students to internationally acclaimed universities. Through its scientific approach in developing youth capacities and creating social and economic opportunities that aim to enrich Palestinian youth socially, scientifically and intellectually, Al Nayzak works to support the youth in achieving their dreams and in acquiring high academic education to return and serve their homeland.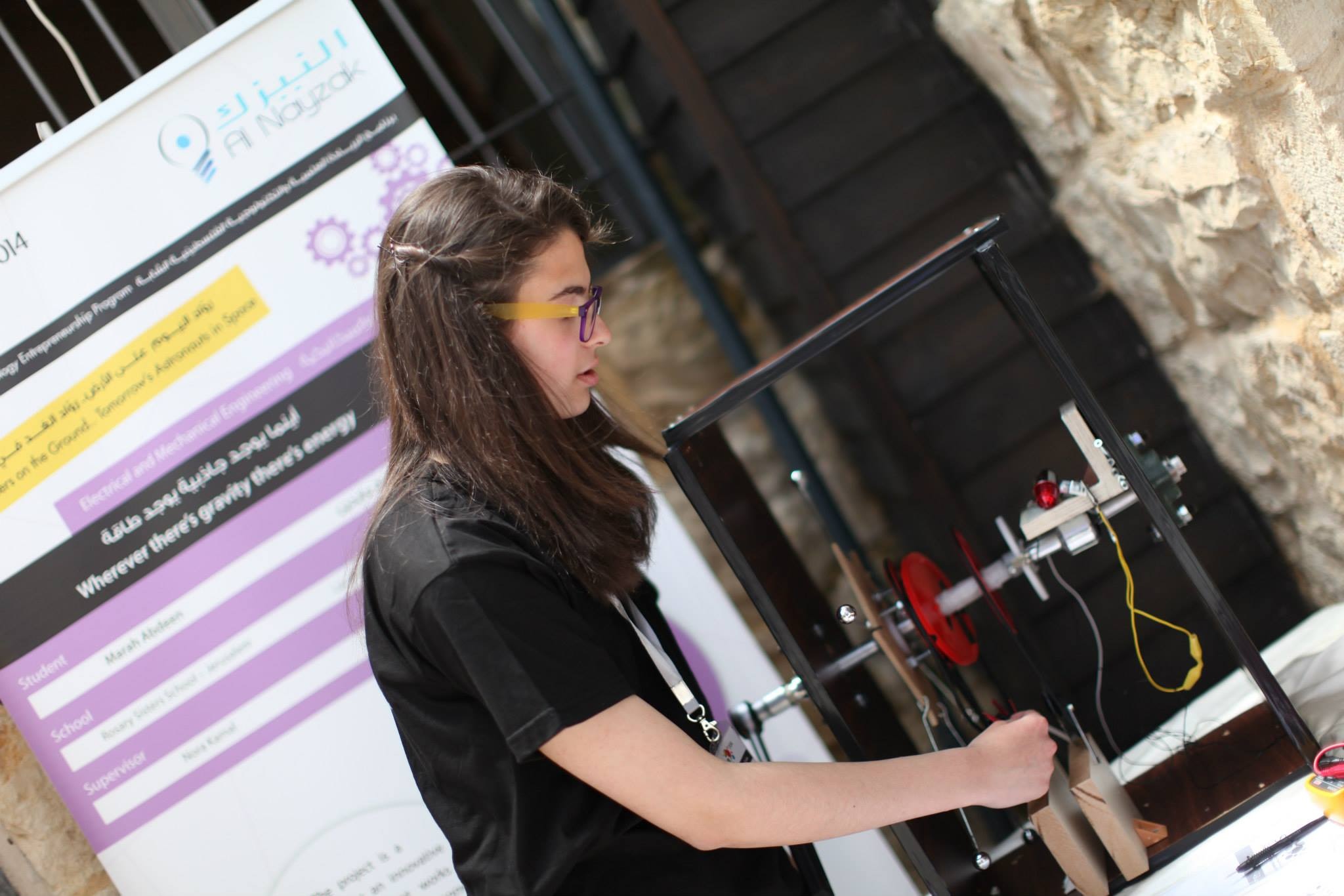 Marah Abdeen has joined Al Nayzak through Science and Technology Entrepreneurship Program which is funded by the US Consulate General in Jerusalem and is implemented in partnership with the Higher Council for Innovation and Excellence and the Smithsonian Institute, in 2014. Marah was able to develop her skills in scientific research, innovation, communication and leadership, and has developed an increased sense towards acquiring specialized higher education in internationally acclaimed universities.
Through its programs and local and international partnerships, Al Nayzak provides its distinguished students with the necessary support to apply and prepare for the requirements of higher education. This takes the form of academic support, capacity building and cultural adjustment.
Marah Abdeen talked about the importance of Al Nayzak experience in shaping her skill set, and emphasized Al Nayzak's role in following up on her scientific progress in the IT and computer science sectors. Following a long process, Al Nayzak and its international partner LEO were able to grant Marah acceptance and scholarship to The University of Rochester. Marah is considered to be the first of Al Nayzak's students to benefit of this partnership.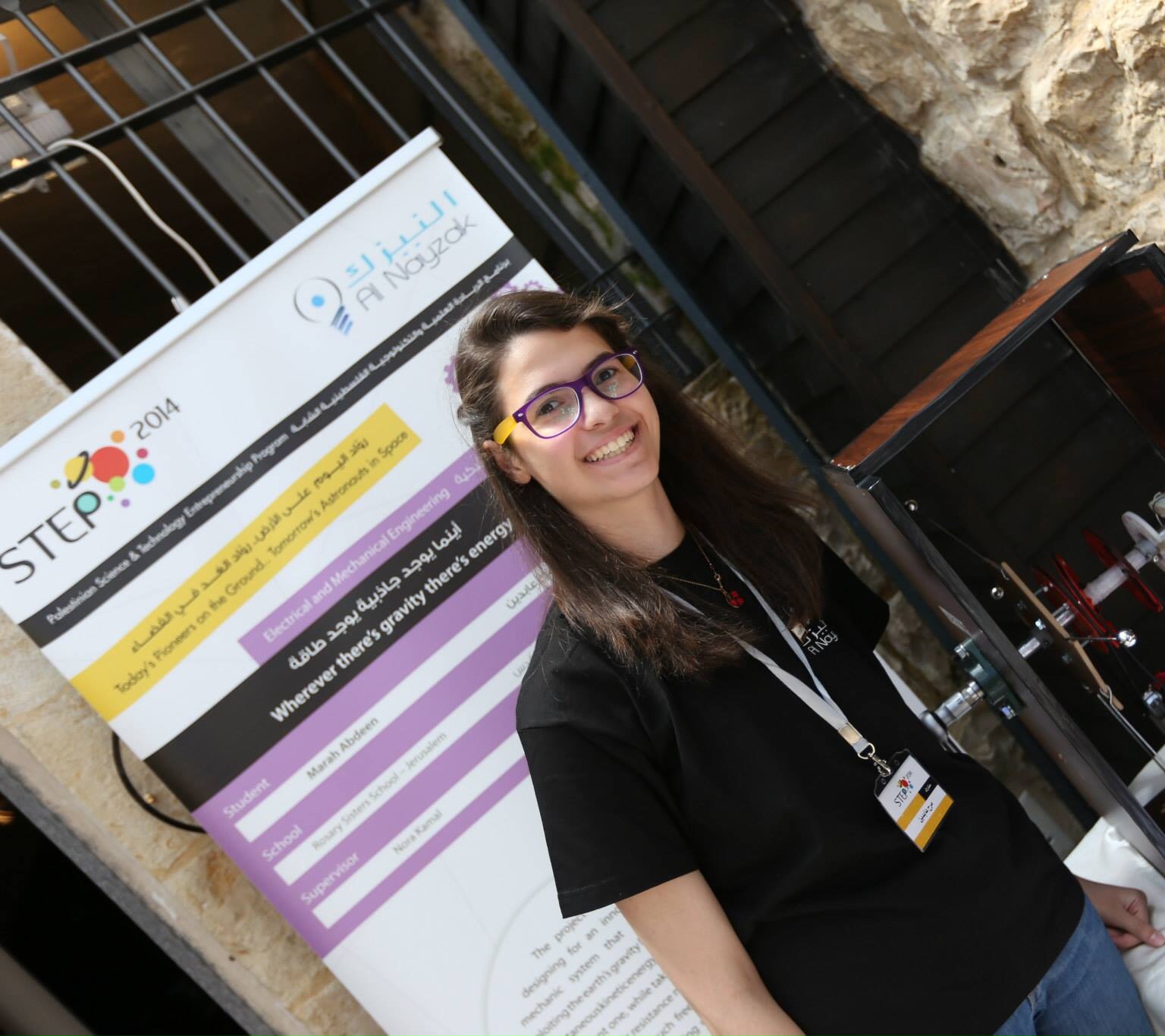 Ms. Sarah Kuhail, Public Relations Officer, expressed her pride of this achievement and this step that commemorates a long process at Al Nayzak in support of youth and towards achieving its vision to building an innovative Palestinian society capable of producing and employing scientific knowledge.
Al Nayzak considers this achievement an integral point in its journey towards enhancing and supporting youth. This program emphasizes Al Nayzak's vision in creating opportunities for Palestinian Students in academic and professional sectors.
For more information, contact Sarah Kuhail, PR officer,