UNICEF and Al Nayzak Launch Six Innovation Labs in Palestine
In Partnership with Municipalities and Civil Society Organizations
UNICEF and Al Nayzak Launch Six Innovation Labs in Palestine
Hebron – Dura: Al Nayzak for Supportive Education and Scientific Innovation in partnership with UNICEF and with funding by the Japanese Representative Office to the PA, launched six innovation labs in Gaza, Hebron, Dura, Jerusalem, Nablus and Abu Dis. The launching came in two ceremonies for the innovation labs in Dura and Hebron within the second cycle of Badir – Initiate Program.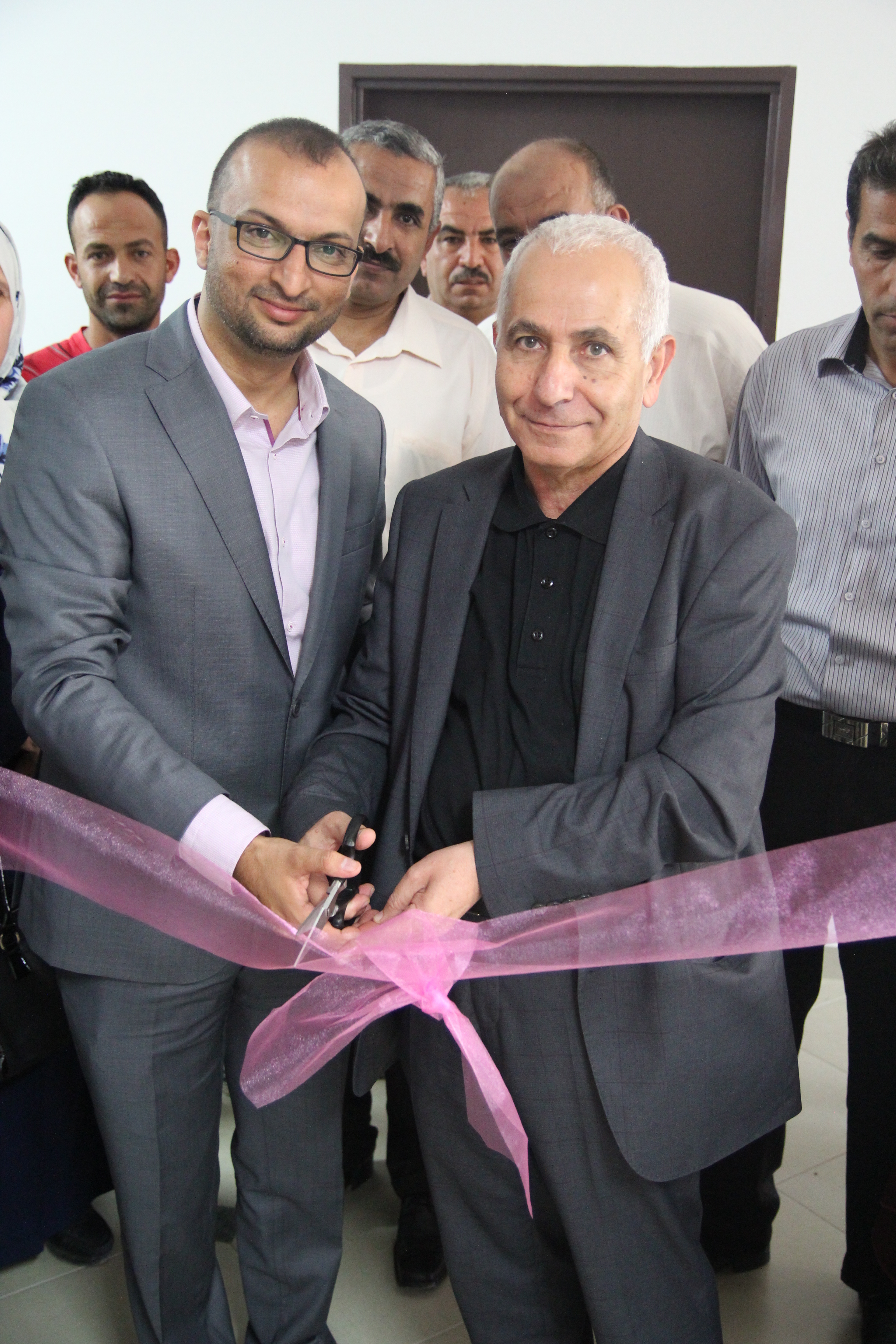 The innovation labs are considered to be the ideal environment that offers adolescents the necessary space, outside their schools, to think, communicate, and work in teams to come up with ideas to make positive change. The innovation labs include electronic and technological devices tailored to meet the adolescents' needs.
Two opening ceremonies took place in Hebron and Dura with the attendance of Mrs. June Kunugi Special Representative of United Nations Children's Fund (UNICEF), Mrs Maisoon Obeidi, Youth and Adolescent Officer, Mrs Shoko Nakatomi, Coordinator for Economic Cooperation at the Representative Office of Japan to the PA, His Excellency Dr Dawoud Zaatari Hebron Municipality Mayor, His Excellency Dr Muhammad Samir Nammourah, Mayor of Dura Municipality, and on behalf of Al Nayzak, Eng. Aref Husseini, founder and chairman, Eng. Shirin Husseini, director of operations, Mrs. Nour Nusseibeh Social programs Manager. Also attending were Eng Ala' Tamimi on behalf of Polytechnic University, Dr. Nabeel Hasasneh on behalf of Hebron University, in addition to municipality representatives, Dura teachers' union, schools' principals and Sawa'ed Forum.
In his welcoming note, Dr Dawoud Zatari, Mayor of Hebron emphasized the importance of these technological labs and their role in support of education and innovation in Palestine. Dr Zaatari praised the creative environment the innovation labs provide for school and university students, thanked Al Nayzak and UNICEF for their role in establishing these labs, and emphasized the need for a continuous collaboration and partnership in support of education in Palestine.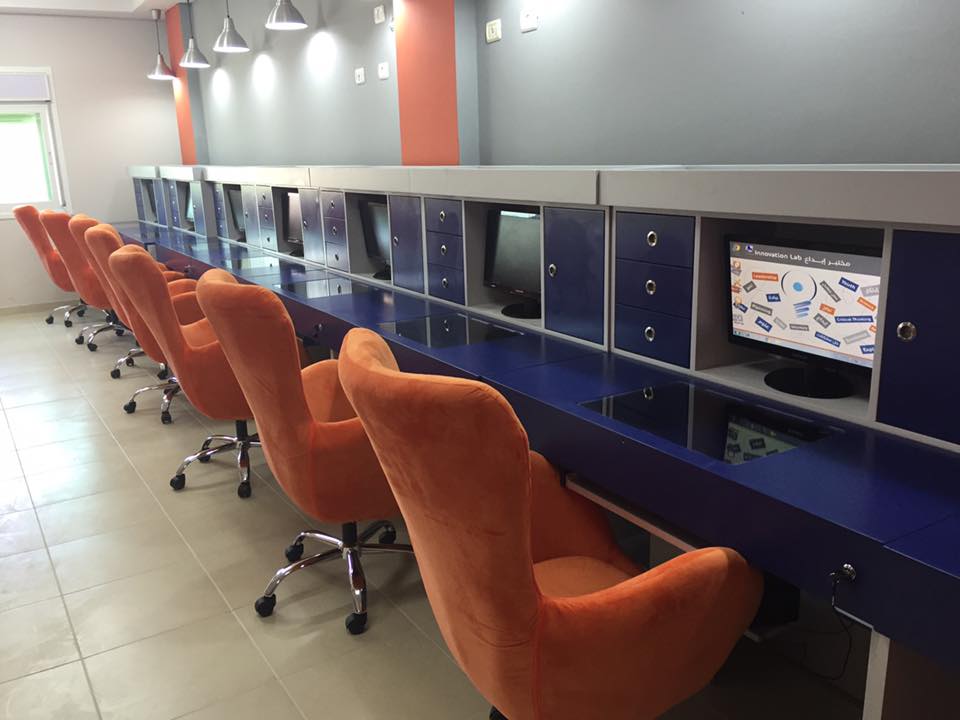 On his part, Eng Aref Husseini praised the strategic partnerships with the municipalities of Dura and Hebron in support of scientific and technological innovation and education, and pinpointed that these two labs are part of 6 innovation labs established as part of Badir-Initiate Program, in partnership with UNICEF and with funding by the Japanese Government. Eng. Husseini emphasized the role of the innovation labs in providing students of all ages with support through workshops and training programs and through the highly advanced technological equipment, making the labs an environment for technological innovation and excellence in compliance with the official technological curricula and the aspirations of the educational system with achievement portfolios. Eng. Husseini ended his note by thanking UNICEF and the Representative Office of Japan to the PA for their support in the establishment of these 6 innovation labs.
On behalf of UNICEF, Mrs June Kunugi expressed her pride of this achievement and their continuous support for innovation and excellence in Palestine; Mrs Kunugi highlighted the continuous support of UNICEF to the Palestinian people through innovative and quality projects that create learning opportunities for adolescents.
His Excellency Dr. Muhammad Samir Namourah, Mayor of Dura, expressed his pride with the strategic partnership with Al Nayzak, and extended his gratitude to Al Nayzak and UNICEF for their dedication to Dura city and its people through the establishment of the innovation lab that provides opportunities for learning and excellence. Dr Nammourah pinpointed the challenges Dura schools face from Israeli restrictions and infrastructure; the innovation lab comes to provide alternative learning spaces.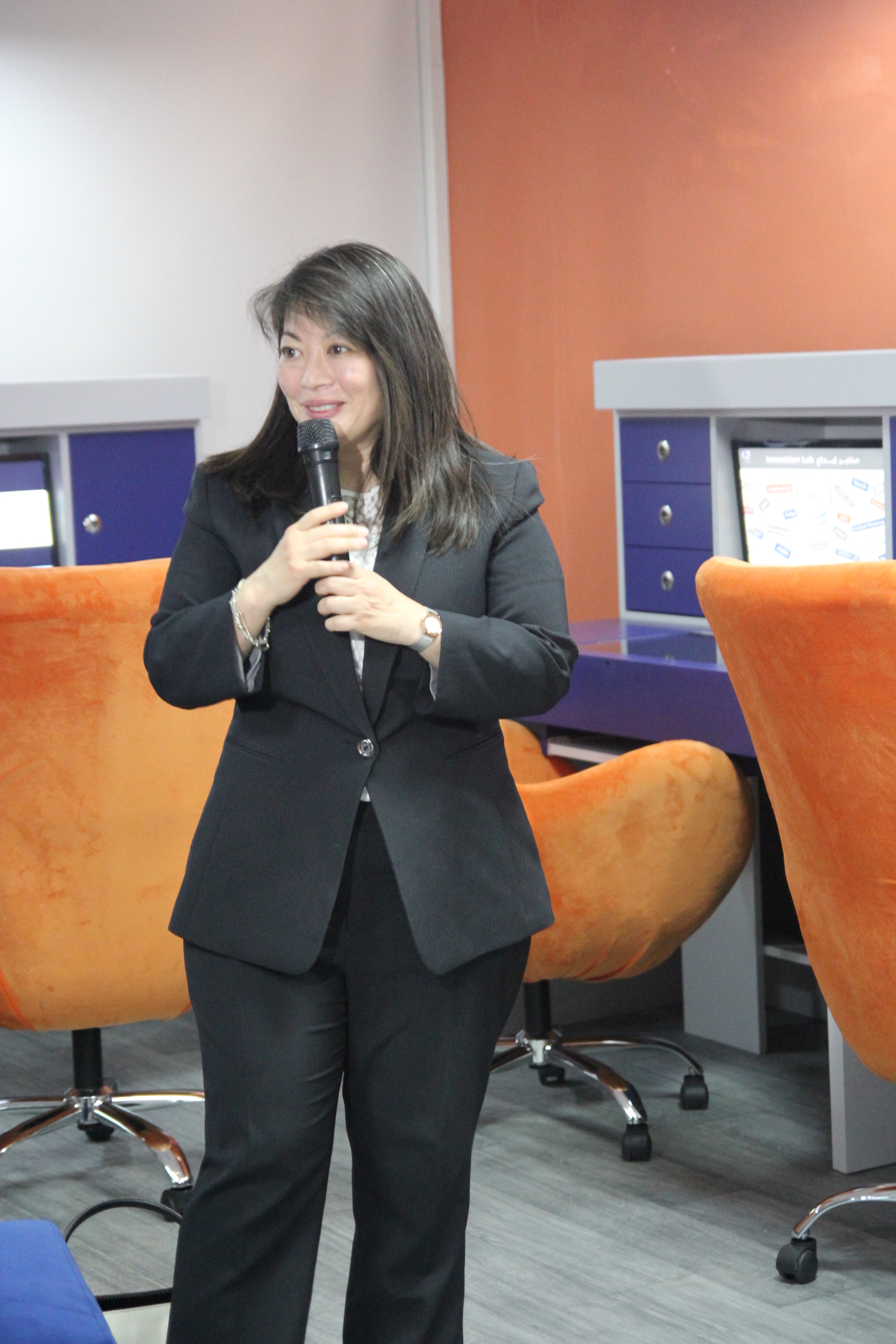 "Badir" (Initiate) Programme builds adolescents' capacities in critical and logical thinking, and qualify them to come up with scientific researches in social and applied sciences on important issues which they have observed in their communities and willing to offer innovative solutions for the problems through designing entrepreneurial initiatives based on the action researches and needs assessments.
For more information, please contact PR Officer Sarah Kuhail at